Taco Soup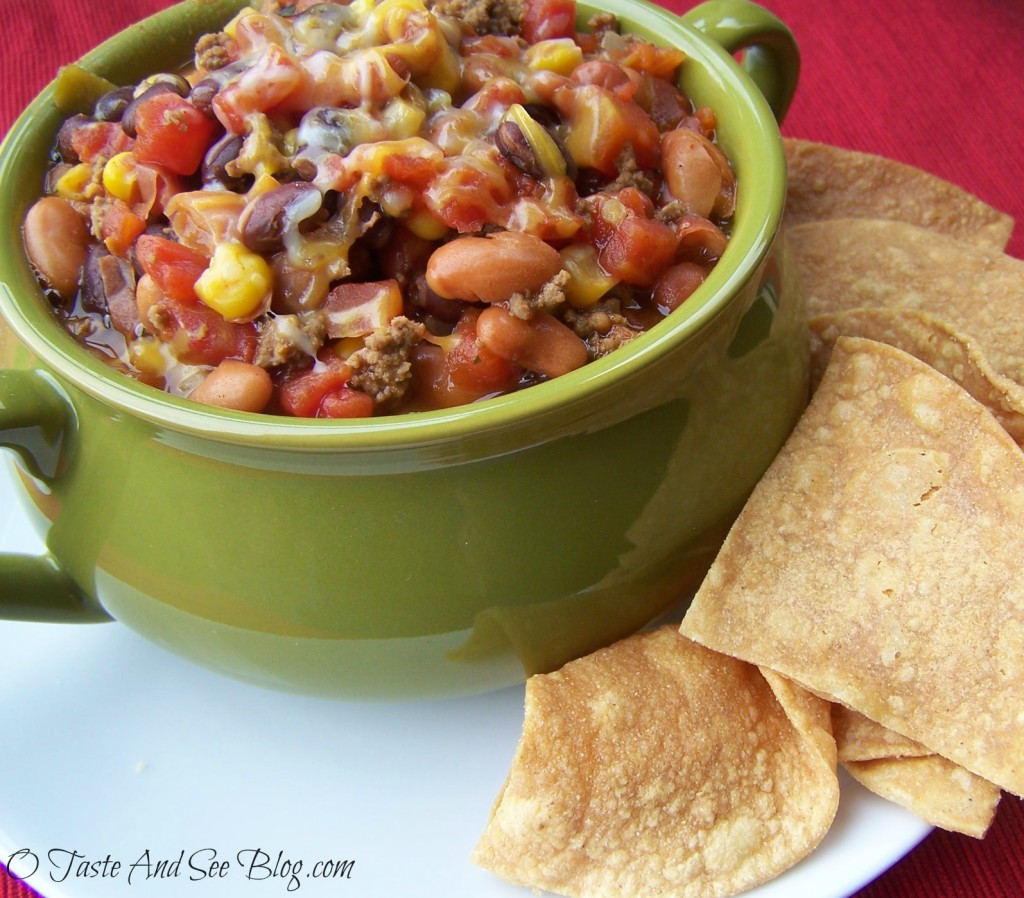 Danita
The last few days have been very BUSY! Lots of exciting things are happening here and both sets of grandparents have come to share the fun!
One thing we girls like to do when the grandmas come is GO SHOPPING. Is anyone really surprised that four ladies who only get together a few times a year want to go shopping? Probably not. And when we go, we make a day of it...really, the WHOLE day. We left around 9:30 am and returned home around 9:30 pm. Of course, we ate at the mall...but what about the grandpas, grandson and dad that choose to stay home...what do they eat?
Easy answer...Taco Soup!
This is a very hardy soup that feeds a crowd, but can easily be cut in half if needed. I call this a very "forgiving" recipe, which means exact ingredients can be substituted easily and it still tastes great.
It can be made on the stove and eaten the same day, made ahead and reheated, or dumped in the crock pot and cooked all day. This recipe should be the "poster child" for Quick & Easy...not to mention inexpensive, for the amount of people it feeds. It can be made with all "generic" ingredients which makes it even less expensive. It can be served with sandwiches but is hardy enough to stand alone. I serve it with tortilla chips but it's great with bread or crackers. In January, my mother-in-law and I are preparing dinner for two hundred people, and we are strongly considering this soup....It's that easy and that good.
Here's the Recipe:
Ingredients:
2 lbs hamburger
1/2 diced onion
1 can chilli beans
1 can pinto beans
1 can kidney beans
2 cans diced tomatoes
2 cans Rotel tomatoes
2 cans Mexi-corn (drained)
For complete list of ingredients and instructions for this super easy and delicious Taco Soup, please visit our website at http://otasteandseeblog.com/taco-soup/
Recent Posts
by OTasteAndSee