Teacup Coin Purse
This teacup coin purse is probably one of my favorite projects I've done recently. Maybe it's the girly-girl in me, but I love something tiny and cute. This project was especially girly too, with a pink teacup, shiny silver handle, and tiny little butterflies all over it.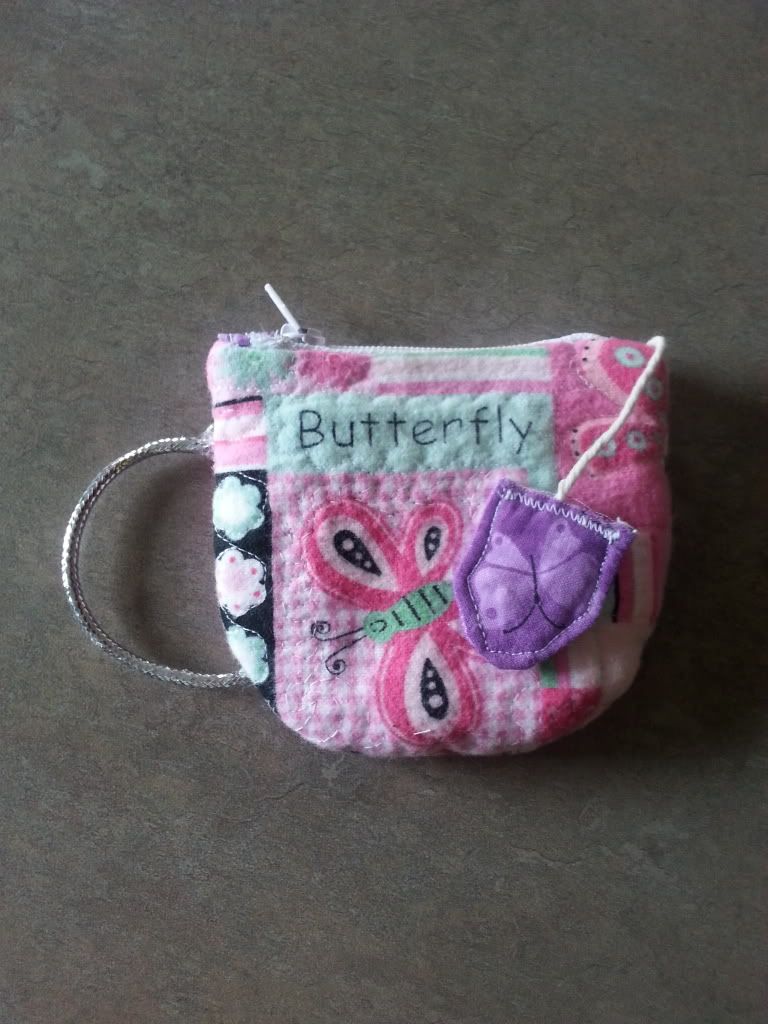 There was no tutorial on the website I pinned, but I assumed I could figure it out myself. I was a little intimidated by the zipper portion. I confess, I have been sewing for 7+ years and I've never put in a zipper. Part of the appeal of doing this project was to get over being zipper intimidated. I read the directions on the zipper package and tried to look up a tutorial for a zipper pouch to help me out. I didn't really have much luck because I wasn't using a liner and the process was a little different.
**EDIT** I made a second one so I could add pictures of the process. For this second one, I used some scrap fabric that already had some beautiful embroidery on it.
I started by quilting each side of my teacup. If you use a contrasting thread color or less busy fabric, you can see your hard work a lot better.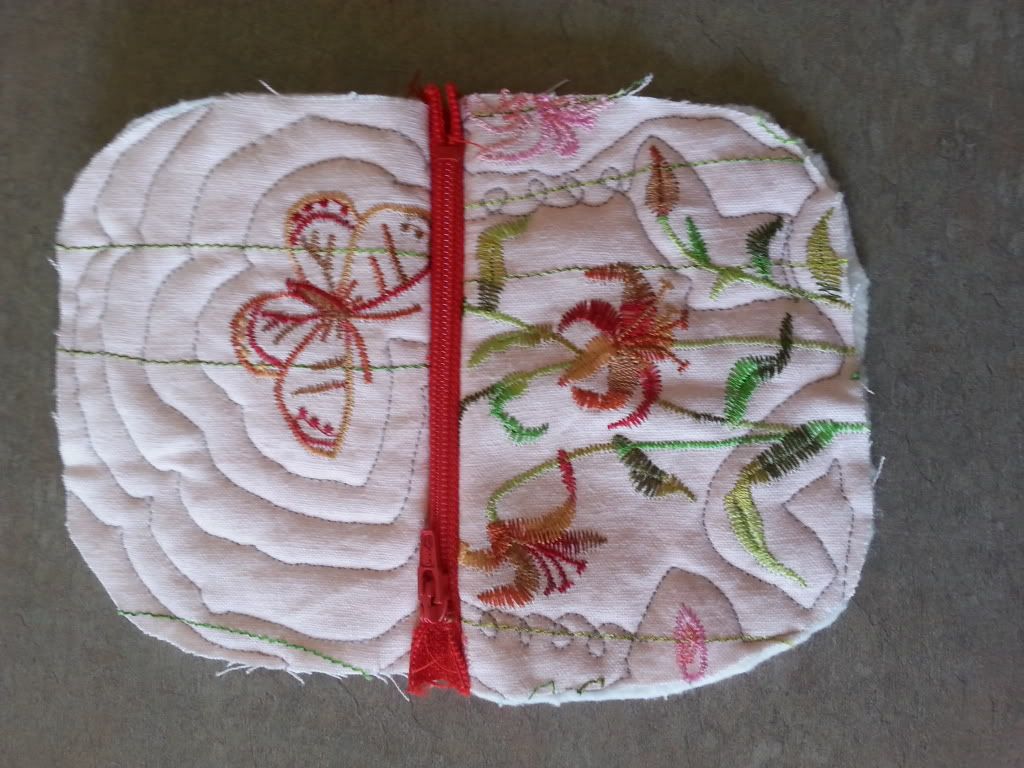 I used two pieces of fabric that were quilted so I didn't need a liner. I attached the zipper to one top side, then the other. This is a four inch zipper.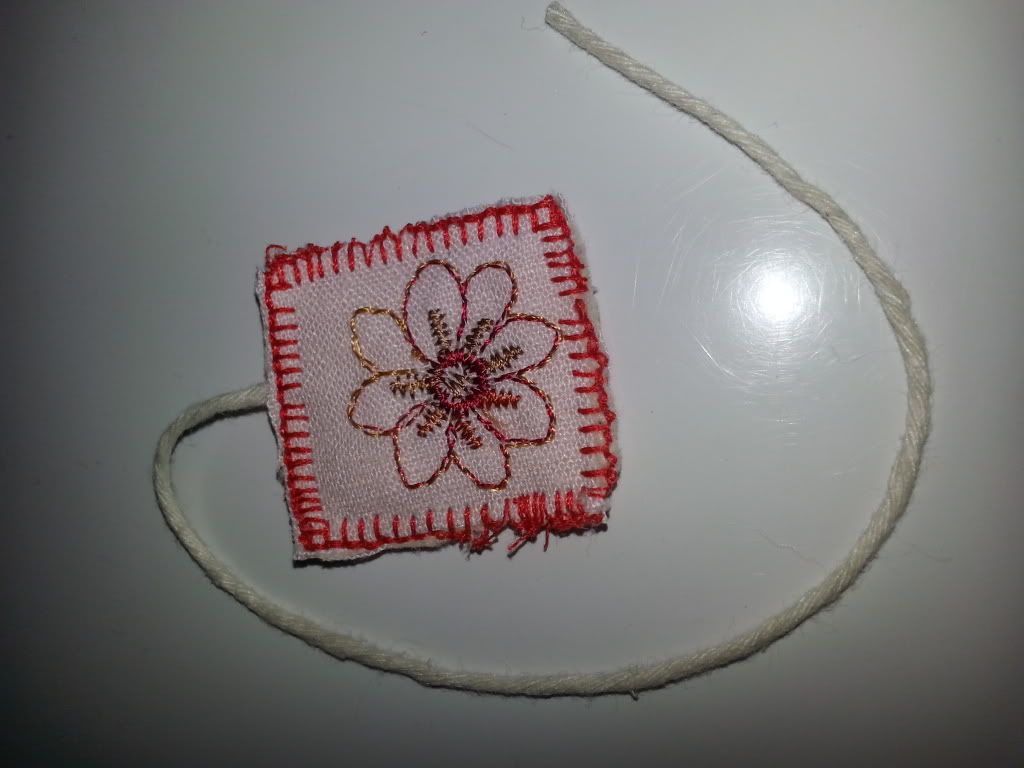 I made a tea bag hang tag that comes out of one side. It could be attached as a zipper pull but I chose to just attach it in my seam with a zigzag stitch for security.
I sewed the right sides together along the curved part of the tea cup, and added a cord (or fabric) handle when I stitched the sides together. Make sure to pin it in place, and backstitch a few times over it to make it extra secure. Make sure you leave your zipper open when you stitch your seam together, If not, you are not going to be able to flip it right side out.
For this one, I used a fabric handle that I stuffed with a little polyfil; pin that pointing in before you stitch the cup together. Make sure you don't catch your hang tag in the seam also.
Flip inside out once you've sewn the outside seam.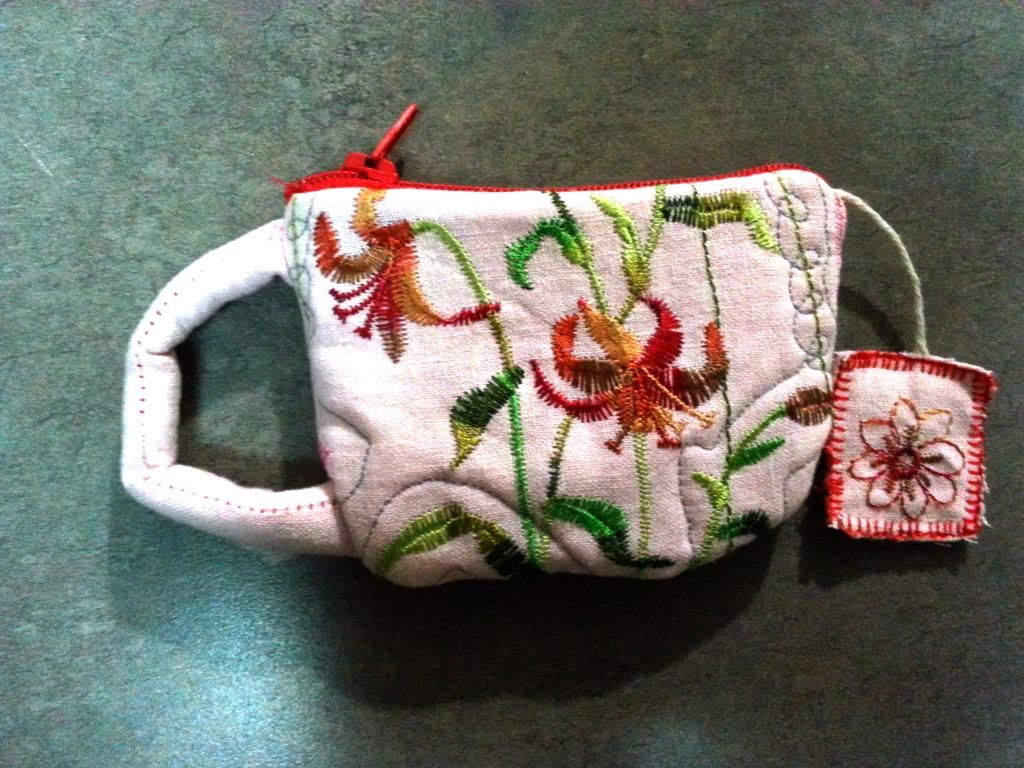 That is it! If you have a sweet little girl who loves tea parties, she will love to hide her pretties in it. This project takes about an hour, so anyone can make one. It's a lot of fun; give it a shot!
Recent Posts
by SunshineyDay