Teenage Sexting Can Lead to Legal Problems – Parents Learn The Dangers Involved with Sexting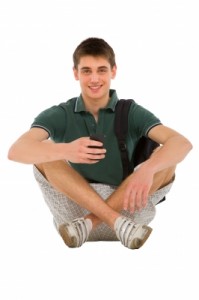 Does you teenager have their own cell phone or have access to the computer? If so, parents you should be aware that your child may be sending or receiving inappropriate messages, texts, photos, or videos of themselves. In order to keep your child safe, you should randomly check their phone and monitor social media applications to see what type of activity they are involved in on their cell phone or computer. Many teens are participating in a different form of sexual activity known as sexting. Sexting is the act of sending elicit messages, photos, or videos to others using a cellular devices, social media, or the Internet.
Continue Reading "Teenage Sexting Can Lead to Legal Problems - Parents Learn the Dangers Involved in Sexting" at Uplifting Families.
Trending Now
More Like This
Recent Posts
by upliftingfam
Mom has a lot to check off her list this Summer, and Kellogg's cereal can help her get it done. How will you make the most of your Summer? Check out our blog posts as we share with you inspirational ideas for celebrating the moments of magic that will happen during this activity-filled time of year! PLUS enter for a chance to win as $100 Walmart gift card!
Read more
Pepperidge Farm Cracker Chips Reviews
Bloggers try their favorite flavor of Pepperidge Farm Cracker Chips. Read their posts and get a $1 off any Cracker Chip Bag.
Recent Comments
on Family