Two or Four AMC Silver Experience Movie Tickets by Mail from AMC Theatres (Up to Half Off)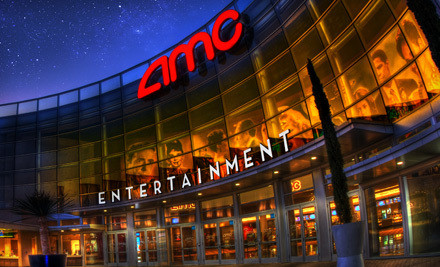 Two or Four AMC Silver Experience Movie Tickets by Mail from AMC Theatres (Up to Half Off)
with today's Groupon to any one of AMC Theatres' locations nationwide. Choose between the following options:
For $12, you get two AMC Silver Experience movie tickets (up to a $24 value).
For $24, you get four AMC Silver Experience movie tickets (up to a $48 value).
After buying this Groupon you'll receive tickets by mail in 7-14 days. The Groupon voucher can't be redeemed at theatres. See the fine print for more details. AMC Silver Experience tickets do not expire and exclude admission to any movie within 10-14 days of its original release date and special engagements.
Don't forget to stop by One Cheap Chica for more amazing deals!
ADD A COMMENT
Recent Posts
by OneCheapChica
Most Popular
Our bloggers chose Lucky Brand for its fit, comfort and unique details and finishes. Read more on the latest styles plus get a chance to win $100.
Read more
Embassy Suites by Hilton is a brand within the Hilton Worldwide portfolio that promises to provide what really matters most to the savvy guest. Our bloggers took a family getaway to experience Embassy Suites by Hilton. See everything they had to say and comment for your chance to win $100!
Read more