Two or Four AMC Silver Experience Movie Tickets by Mail from AMC Theatres (Up to Half Off)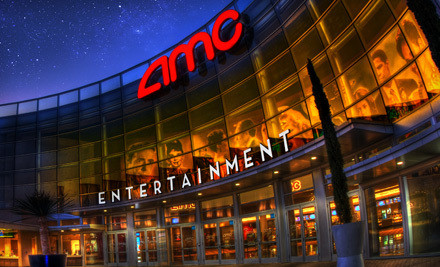 Two or Four AMC Silver Experience Movie Tickets by Mail from AMC Theatres (Up to Half Off)
with today's Groupon to any one of AMC Theatres' locations nationwide. Choose between the following options:
For $12, you get two AMC Silver Experience movie tickets (up to a $24 value).
For $24, you get four AMC Silver Experience movie tickets (up to a $48 value).
After buying this Groupon you'll receive tickets by mail in 7-14 days. The Groupon voucher can't be redeemed at theatres. See the fine print for more details. AMC Silver Experience tickets do not expire and exclude admission to any movie within 10-14 days of its original release date and special engagements.
Don't forget to stop by One Cheap Chica for more amazing deals!
More Like This
Recent Posts
by OneCheapChica
There's no better vehicle to bring the family together than the Chevy Traverse. It's the ultimate family vehicle, and the inspiration behind the tales that these bloggers are sharing about those special moments spent with their families. Check out the posts to see just how different, and, in many ways, the same, family time is nowadays as compared to when the bloggers were younger.
Read more
Most Popular
on Entertainment