The Ultimate Green Smoothie…Refreshing, Delicious, and Healthy!
The Ultimate Green Smoothie…Refreshing, Delicious, and Healthy! This smoothie has no added sugar or dairy, but a whole lot of nutrients and fiber from fruits and spinach. The great part is the delicious taste! A great energy booster before or after a workout, or as a refreshing afternoon treat, this smoothie is wonderful!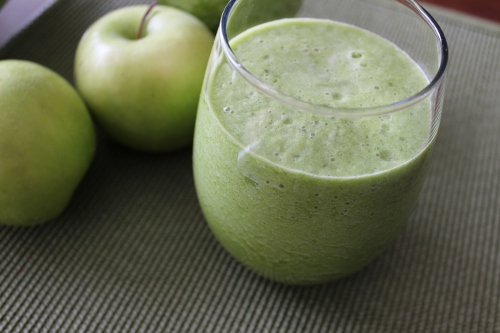 Image: Courtesy of Jodee Weiland
The Ultimate Green Smoothie is absolutely refreshing, delicious, and healthy! Made from fresh fruit and vegetables, this green smoothie has the fiber and nutrients we all need. This recipe makes two servings at 157 calories each, 6 grams of fiber, and only natural sugars from the fruits used to make it. There is no added sugar or honey because you don't need it to sweeten the flavor. It's sweetened naturally and in this case, nature does it best. Even your youngest eater will love this tasty smoothie that is more like a treat than anything and better yet, he or she will never know they are having spinach at the same time!
Read more at Learn from yesterday, live for today...
ADD A COMMENT
Recent Posts
by Jodee Weiland
Most Popular
We asked our bloggers to craft some recipes from the different Success® Rice flavors and tell us about it. Check out their ideas and you could win a $100 Visa gift card!
Read more
Lean Pockets have no artificial flavors, a good source of protein & have 100% real cheese. Read our bloggers posts where they will tell you their guilt free experiences with Lean Pockets. Plus get a chance to win $100!
Read more