Ultra Hydrating DIY Pumpkin Face Mask
Featured Member Post
{by} Sasha | Crows' Feet, Cupcakes, and Cellulite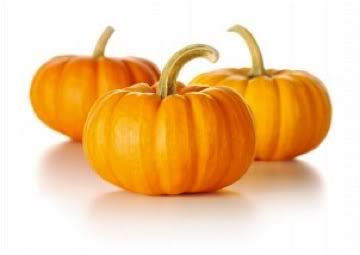 Autumn brings a pumpkin extravaganza…pumpkin spice lattes….pumpkin-scented candles…even pumpkin-inspired beauty products. Ergo, an expensive organic pumpkin mask I recently spotted at the beauty store that inspired me to create a homemade version. The ingredients in the store-bought mask were pretty simple. And per my Nancy Drew-esque research, I learned that pumpkin contains enzymes that will basically slough off the dead skin cells leaving fresh, exfoliated, radiant skin in its place. Plus, pumpkin and honey are naturally hydrating, thus, providing smooth, supple skin. With this DIY Pumpkin Mask recipe, your skin will have that just-left-the-spa glow…
Ingredients
3 tsp. pumpkin puree (fresh or canned is fine but be sure not to use pumpkin pie filling with sugar)
½ tsp. honey
¼ tsp. milk (buttermilk or whipping cream can also be used for an even thicker, creamier mask texture)
Directions
1) Combine all ingredients in bowl until smooth
2) Apply the mask to your face and leave on 10 minutes
3) Rinse and go
This hydrating pumpkin mask is as easy as DIY projects get. Calling all frugal-istas: this do-it-yourself mask recipe is a quick and simple way to get fresh, glowing skin…without the expensive spa price tag….
This article, Ultra Hydrating DIY Pumpkin Face Mask, was first published by Crows' Feet, Cupcakes, and Cellulite on Technorati.
Comments
More Like This
Recent Posts
by BeautyBlogger
Resolve® Gold In-Wash Stain Remover is so powerful that it removes some stains in just 30 seconds! We asked our bloggers to give the new Resolve® Gold line of products a try and share their best stain removal tips. Check out their blog posts and learn how you can enter to win a $5,000 shopping spree! Plus, weekly prizes valued at $250!
Read more
Recent Comments
on Makeup