The US Capitol at Night
I have some mixed feelings about DC. I love the museums, the architecture, the history, and the tradition that is so steeped in every building. But New York will always have my heart, and DC just can't compare. I was at the Capitol for work on Wednesday night, and I snapped this picture with my iPhone on my way out.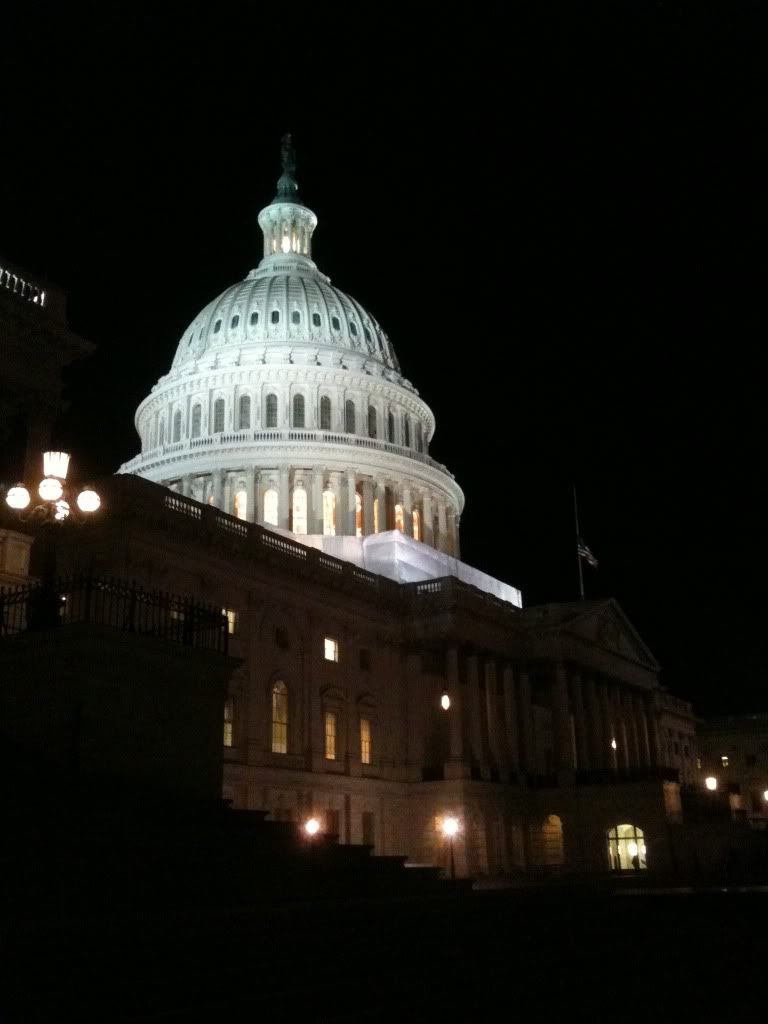 For me, this moment sums up everything I love about DC, and everything I miss about New York.
Read more at Lady Anne...
When Anne isn't working in social media or playing with her rescued Pomeranian, you can find her blogging at Lady Anne and tweeting at @Anne_Hogan.
Related Posts
More Like This
Help make sure that your little one develops and thrives in a baby-safe world. Our bloggers are doing just that by using Babyganics products. Read their posts to know why they love Babyganics and enter for a chance to win $100!
Read more
Recent Comments
on Travel