Vegan 101: How To Use Seasoning For Delicious Vegan Meals
One of the biggest challenges I faced as a new vegan was food preparation. It's one of the reasons I enrolled in public culinary courses – I needed help!
Today I am thrilled to offer a new post in the Vegan 101 series, featuring my friend Heather Nauta of Healthy Eating Starts Here. Heather's You Tube channel will blow you away – she brings cooking classes directly to you! Today she is sharing a Vegan 101 post with ideas on how to use seasonings to enhance whole foods so that we can make delicious vegan meals!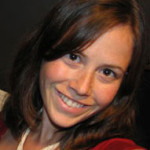 Heather Nauta is a Registered Holistic Nutritionist, showing you how to have fun while making simple, fast, incredibly delicious and healthy meals that leave you and your family satisfied and full of energy at www.HealthyVeganRecipes.net, with a free video of a vegan recipe every single week and more detailed online vegan cooking classes. She specializes in helping people get to an optimal level of health by getting them on a nutritionally-complete healthy meal plan, and supporting them to guarantee they achieve their health goals at www.HealthyEatingStartsHere.com.
How To Use Seasoning For Delicious Vegan Meals
One of the top complaints I hear when people start eating plant foods is that they feel like their meals are bland. Which is probably true, but it's not at all because of being plants – it's just that people don't always know how much of a difference seasonings can make!
I never understand why people think that meals without meat have no flavor. Most of what people taste in any dish (from sausages to veggie burgers) is the seasoning – which is all from plants! Herbs, spices, vegetables and fruits are the major flavors in most recipes.
I think where people get most led to blandness in vegan cooking is when they cook with grains and beans. I almost never make a dish that's a grain or a bean by itself, and I certainly never have a meal without something more flavorful on my plate.
On their own, grains and beans don't have much flavor. Try eating a plain chickpea out of a can, and it tastes like bland mushy carbohydrate. But then think of hummus, and how spectacularly flavorful it is. The secret is in the spices and flavors you add.
Once you add lemon juice, garlic, cumin and maybe some paprika to your chickpeas, plus salt to bring all the flavors together, you have yourself something delicious – and the really great part is that it's healthy, too!
Seasonings like fresh herbs, garlic, ginger and dried spices and herbs actually add lots of nutrients to your meal, so don't shy away from using them in anything and everything.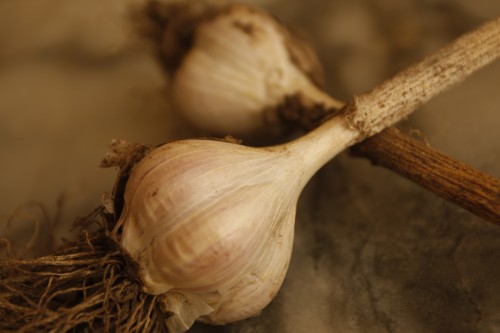 Keep in mind that cooked grains and beans absorb flavors slowly, so if you leave them to marinate in a sauce or dressing for an hour or longer they will be so much tastier.
There are a few ways to make beans and grains more interesting. You can: [click to continue…]
JL Fields, a vegan lifestyle coach, writes the blog JL goes Vegan and writes/edits the community blog Stop Chasing Skinny.
Recent Posts
by JL Fields
We asked our bloggers to craft some recipes from the different Success® Rice flavors and tell us about it. Check out their ideas and you could win a $100 Visa gift card!
Read more
Lean Pockets have no artificial flavors, a good source of protein & have 100% real cheese. Read our bloggers posts where they will tell you their guilt free experiences with Lean Pockets. Plus get a chance to win $100!
Read more