Vegan 101: Smoothies for quick and easy vegan indulgence
The Vegan 101 Series is back! Last year I started the 101 series to celebrate one year of being vegan. I've just hit two years as a vegan and wanted to bring back, perhaps less frequently, posts for the series.
Today's post has been a few months in the making. I met Tess Masters last summer at the annual BlogHer conference and it was love at first sight! We had been Twitter and blog buddies but there's nothing like mutual admiration in real life! After a few months of talking about working together it finally dawned on me. No one can take on the issue of smoothies like my pal, Tess, The Blender Girl. Sit back and enjoy!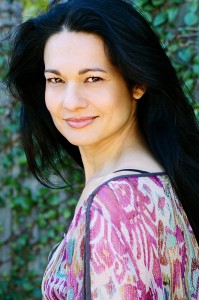 Tess Masters is an Australian actor, presenter and voice over artist living in Los Angeles, CA. Her alter-ego "The Blender Girl" writes a quirky blog called Healthy Blender Recipes, sharing super quick and easy vegetarian, vegan, and raw recipes using a blender, mixer or food processor.
Tess uses blending as a metaphor for life: combining different ideas and concepts; notes and flavours; and philosophies and cultures in order to find a healthy balance for happiness. So "blend and live" was born, and she started blogging two years ago.
All of her healthy recipes are gluten free, and utilise whole foods and natural flavourings and sweeteners. Many of the recipes are also dairy free, egg free, nut free, and soy free. You can search for recipes for specific diets or food allergies by using the handy clickable icons on her website.
I was thrilled when JL asked me to write a post about vegan smoothies for her amazing 101 series. We had such fun together at BlogHer11, and there is nothing I love to talk about more than my blender!
Blenders are the ultimate culinary gifts from the gods, designed to make our lives easier. They level the playing field in the kitchen – making anyone an instant veganista! I think smoothies and soups are the easiest way for people to transition into a vegan lifestyle. We use our blenders to make all kinds of vegan dips, spreads, sauces, dressings and cheeses. But people want to have fun when they eat, and smoothies hit a sweet spot with most new vegans. It has been my experience that smoothies are the quickest way to show vegan skeptics how sensational vegan food can taste. I don't know anyone who doesn't enjoy a vegan smoothie. Not only are vegan smoothies quick and easy, they are satisfying, nutritious, and absolutely delicious. The flavor combinations are endless, and it is easy to be creative and gain confidence in the vegan kitchen. They make a wonderful healthy meal or snack, and are the quickest yummiest way to sneak a huge dose of fruits and vegetables, healthy nuts and oils into kids, "healthy-phobic" adults, and busy people on the run!
Furthermore, when you blend whole foods, they become easier to digest and are gentler on the body, because most of the cells are ruptured, making the nutrients easy for the body to assimilate. But just remember that the first phase of digestion begins in the mouth. So "sip and swish" instead of gulping!
Now, I don't believe in debating about "blending vs juicing". I think there is a place for both in any healthy eating regime. I certainly blend and juice on a weekly basis. But I will say, that one of the great benefits of blending whole fruits and vegetables is that you are retaining all of the healthy fiber, as well as all of the nutrients found in skins and piths. Smoothies are a low GI alternative to juices. The fiber in the whole foods slows down the assimilation of sugars into the bloodstream and can help to stabilize blood sugar levels. Furthermore, smoothies also help with bowel regularity. The fiber in raw greens, fruits and vegetables moves food through the intestinal tract and helps rid the body of toxins by binding and bulking them, and eliminating them through our very own garbage disposal. In addition to this, blending takes less time than juicing, and there is less clean up! Just throw everything into your blender and devour. Smoothies are also a great "take away" meal that you can take with you in the car, and on location.
I enjoy all kinds of vegan smoothies every week. I love sweet smoothies as a treat. But I start my day with an alkaline vegetable green smoothie every morning. I know a lot of children and adults are "allergic" to greens, but I find that blending greens with fruit, vegan milks, vegetables, nuts, seeds and natural flavorings creates all kinds of delicious combinations that make it incredibly easy and enjoyable for anyone to get their daily dose of greens!
Green smoothies were the missing link for me in my health regime. After having embraced many whole foods principles from Macrobiotics, Ayurveda, Chinese theories of Yin and Yan, Veganism, Vegetarianism, Raw Living Foods, Body Ecology, and Acid/Alkaline Principles, I had still not found my "perfect blend" – the right eating regime and balance that kept my body at optimum health all year round. I still struggled with candida and lethargy. Green smoothies brought me back to optimum health. I have never been healthier or had more vitality.
Here are my top tips for making delicious nutritious vegan smoothies
Start with vegan milks, coconut water, coconut kefir, or water as a base [click to continue…]
JL writes the blog JL goes Vegan: Food & Fitness with a side of Kale and is writer/editor of Stop Chasing Skinny.
Recent Posts
by JL Fields
We asked our bloggers to craft some recipes from the different Success® Rice flavors and tell us about it. Check out their ideas and you could win a $100 Visa gift card!
Read more
Lean Pockets have no artificial flavors, a good source of protein & have 100% real cheese. Read our bloggers posts where they will tell you their guilt free experiences with Lean Pockets. Plus get a chance to win $100!
Read more