Vegan 101: Vegan Cooking with a Slow Cooker
Nearly two years ago I launched a Vegan 101 Series to celebrate one year of being vegan. This is just one way that I try to provide new vegans, or the veg-curious, resources and tips on the vegan journey.
Today the series is back, to host the prolific Robin Robertson, a gourmet vegan chef, who is on a virtual tour with her new book Fresh from the Vegan Slow-Cooker.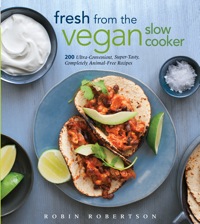 I had the pleasure of meeting Robin at Vida Vegan Con in 2011 and am delighted to bring her wise words on vegan crockpot cooking to all of you!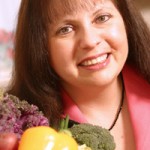 Robin Robertson, author of 19 vegan and vegetarian cookbooks, is a 25-year veteran restaurant chef, caterer, columnist, cooking teacher, and food writer. She writes the "Global Vegan" column for VegNews magazine and was a contributing editor and columnist for Vegetarian Times. She lives in Virginia's Shenandoah Valley.
Vegan Cooking with a Slow Cooker
Although slow cookers first became popular for cooking cheap cuts of meat, it's interesting to note that bean cooking was actually the intended use of the first slow cookers. Beans are a natural fit for the slow-cooking method: cooking beans from the dried state, as well as recipes that use cooked beans.
When I first began using a slow cooker, I relied on it primarily to cook dried beans. [click to continue…]
JL Fields, a vegan lifestyle coach, writes the blog JL goes Vegan and writes/edits the community blog Stop Chasing Skinny.
Recent Posts
by JL Fields
Most Popular
We asked our bloggers to craft some recipes from the different Success® Rice flavors and tell us about it. Check out their ideas and you could win a $100 Visa gift card!
Read more
Lean Pockets have no artificial flavors, a good source of protein & have 100% real cheese. Read our bloggers posts where they will tell you their guilt free experiences with Lean Pockets. Plus get a chance to win $100!
Read more