Is it the mountain air? The cold temperatures? Or because my husband and I both work from home now? For some reason breakfast has been the meal of the day. We've been eating big, hearty meals in the morning and loving it. I feel so full that as noon nears, I really only want juice.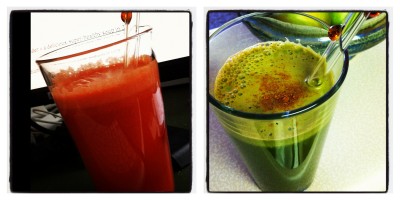 Left: carrots, cranberries and apple. Right: carrots, spinach, pear, apple and a pinch of cayenne pepper.
Around 2pm I begin to feel like eating lunch. Yesterday, I had this hummus sandwich.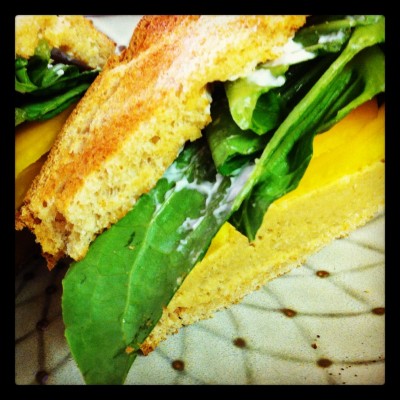 Homemade hummus, yellow pepper, lettuce, Vegenaise on toasted spelt bread
Dinner has been fairly light as a result, which is great because I have the least amount of energy at the end of the day and really don't want to spend too much time in the kitchen when I could be on the couch with the kitties!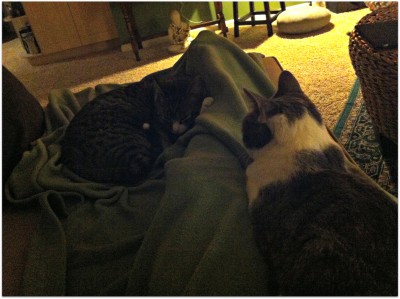 So what have I been eating in the morning that fills me up so well? Sunday I shared my Hot Holiday Breakfast Bowl recipe,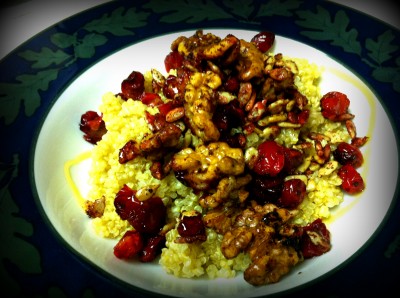 featuring quinoa, walnuts, sunflower seeds and cranberries.
Last week I created a hash recipe using tofu in the pressure cooker for the first time. Totally worked.