Greetings from St. Louis! We are at the half-way point of our cross-country move to Colorado Springs and so far so good! But let me back up.
The movers were scheduled to arrive at 8:00 a.m. Monday. We hired them to do a full pack. One person showed up at 8:30. Another at 10:30 and a third at 3:00 p.m. Yeah, that four-hour pack and load didn't happen. Nine hours later our belongings were packed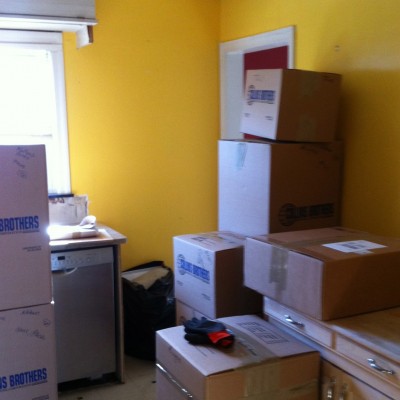 (Um, that's only half of my kitchen boxed up!)
and loaded onto the truck. We were five hours behind schedule. We packed the car, cats and all,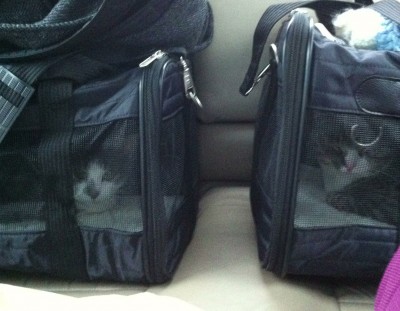 with a plan to drive as far as possible. We had dinner in the car (Whole Foods vegan "chicken" salad sandwich wrap and a banana for me). We left during rush hour in metro-NYC, so we didn't get too far. Nearly eight hours and only 400 miles behind us, we stopped at midnight in a small town in Pennsylvania. It was a Ramada, they took cats, it was a pretty gross room. The cats were freaked (and Ernie found a gross spot on the carpet that he kept rolling in…..eww…). No pictures to save you from it all.
We woke up early to get the hell out of that hotel and the minute we were in the car our spirits were high and we were ready to get back on track. This vegan scone from Whole Foods and cup of coffee from the Kroger in West Virginia helped.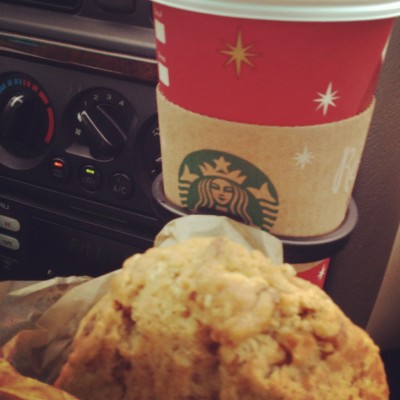 We hit the road and covered many miles.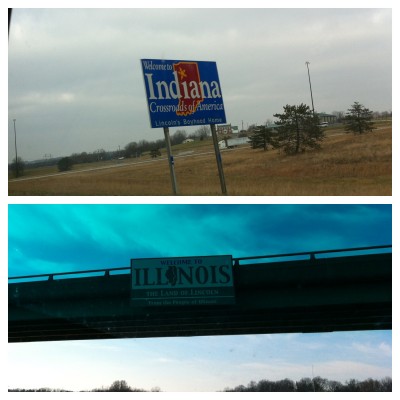 We ate lunch in the car again, another wrap sandwich with a side of baby carrots, and suddenly we were in St. Louis, just as planned! [click to continue…]