Vegan news you can use (8/5/12)
Good morning from NYC! I want to thank you for your kind tweets and Facebook messages about my interview on Our Hen House yesterday! It means so much!
BlogHer 12 wrapped last night but I stayed an extra night in the city so that I could enjoy a night out with two of my favorite people!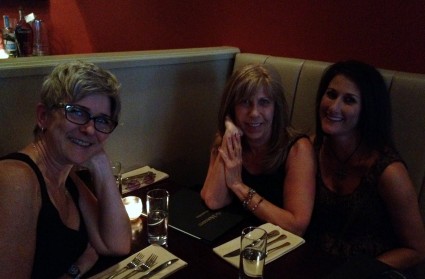 Gail, Lee and I enjoyed a fabulous meal…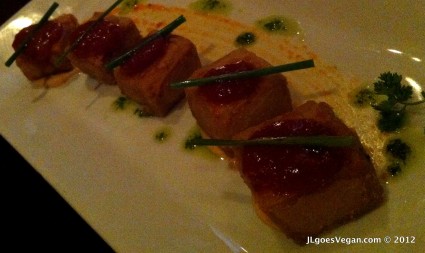 …at Cafe Blossom West Village (more on that later this week).
After spending five of the last six nights in a hotel – four days in Miami and three days in NYC – I am looking forward to being home and getting back into some semblance of a routine. While I head home, here are a few vegan news items and links of interest.
This week's vegan links and news
Let's start with the disturbing: Vegetarianism, Eating Disorder Study Reveals Worrisome Relationship Among Women:
Women suffering from eating disorders are four times more likely to be vegetarian than women without eating disorders, according to a recent study published in the Journal of the Academy of Nutrition and Dietetics.

The researchers found that 52 percent of women with a history of eating disorders had been vegetarians at some point in their lives. In contrast, only 12 percent of women without eating disorders had experimented with a vegetarian diet.
Ugh. What do you think about this? (Gena, I would love to hear your thoughts!)
What's the beef about eating vegan? is on the Fox News site. Some vegan-hater says:
They'll use "raw spinach, raw cashews and canola oil" instead of the Parmesan, basil, pine nuts and olive oil of traditional pesto. "Why?" she asks.
Vegtoons is an animated series promoting plant-based diets. A rare medium, well done.
Learn more about the series here.
This week on the blogs
JL goes Vegan
TUESDAY: Shine with Rosie Molinary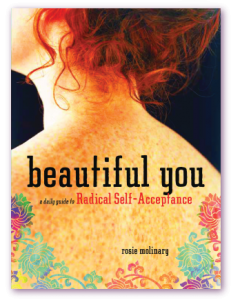 WEDNESDAY: Escopazzo Organic Italian Restaurant (Raw, vegan options!) in Miami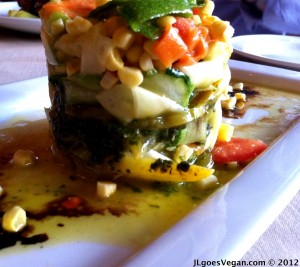 THURSDAY: A tremendous meal at vegan Sublime (Fort Lauderdale, FL)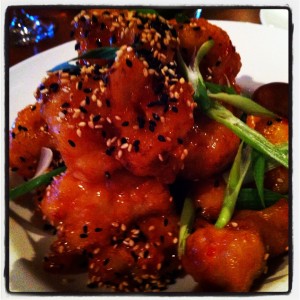 FRIDAY: JL meets LJ at T.H.R.I.V.E. (raw + vegan) in Miami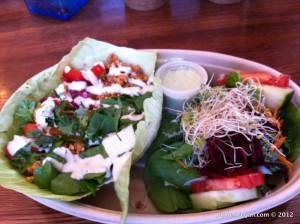 SATURDAY: Today you can hear me on Our Hen House! (Hello from BlogHer12!)

Stop Chasing Skinny
This week: Marissa's Story: We can all be kinder and gentler to ourselves and others. Have you stopped chasing skinny? Submit your story today!
This week I will be preparing for my first public cooking demonstration – next Saturday at the John Joy Homestead Farm Market – and will share the process with you. I am really excited!
JL Fields, a vegan lifestyle coach, writes the blog JL goes Vegan and writes/edits the community blog Stop Chasing Skinny.
Recent Posts
by JL Fields