Vegan Pumpkin Oat Balls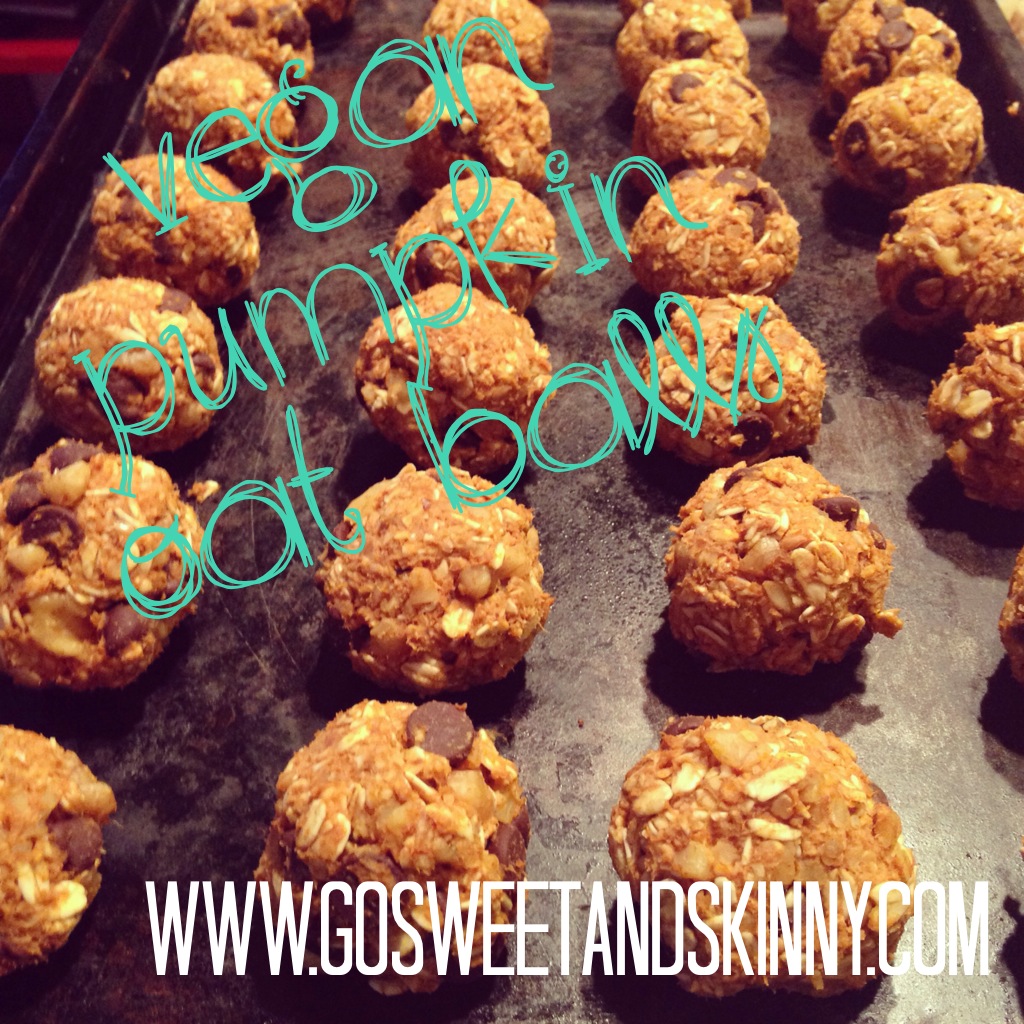 These little oat filled treats are great to have around the house if you're a snacker in need of a healthier option. They are also jam packed with fiber so just one (or two) will keep you feeling satisfied till your next meal. I have to be honest, they are definitely more along the lines of a granola bar kinda deal than they a cookie. You've been warned! That said, they are still very delicious. I love having them as a breakfast on the go, I can just throw 2 or 3 in a little zip lock and eat them on my way in the morning.
Vegan Pumpkin Balls
3 cups gluten free oats
1 cup pumpkin puree
1 tsp vanilla
1/2 tsp cinnamon
1 tsp pumpkin pie spice (I use this liberally)
1 tbsp flax seed meal
1 cup of crushed cashews
1/2 cup vegan (or regular if you wish) dark chocolate chips
Mix it all together and then roll into small balls and place them on a parchment paper lined baking sheet. Put them in the oven at 350 for about 5 minutes. You just want them to set a little bit, you don't need them to "bake". Let them cool and enjoy! Super easy snack and you can sub out the chocolate chips for raisins or craisins or add in dried cherries and really have some fun with it!
ADD A COMMENT
Recent Posts
by cassandrabodzak
Most Popular
We asked our bloggers to craft some recipes from the different Success® Rice flavors and tell us about it. Check out their ideas and you could win a $100 Visa gift card!
Read more
Lean Pockets have no artificial flavors, a good source of protein & have 100% real cheese. Read our bloggers posts where they will tell you their guilt free experiences with Lean Pockets. Plus get a chance to win $100!
Read more