Watermelon, Feta, and Cucumber Salad
I LOVE FARMERS MARKETS. There, I said it. Who out there relates?! There is something about the fresh fruits and vegetables at my fingertips, the energy in the air, and the hustle and bustle of people and vendors that always excites me about the farmers market. This past weekend my family and I went to the Minneapolis Farmers Market and I came home with a bag full of fruits and veggies ready to be eaten. Here are some yummy produce waiting to be bought.
I also love that there is so much more than just food at the market, such as flowers, meat, popcorn, and other things. My mom caught my baby girl Gianna and I on camera as we looked at some flowers. I was actually trying to keep Gianna from eating the petals!
My kids always beg to buy a watermelon, but because watermelons are so big I feel like we tend to have too much in the fridge. Even after cutting it up and eating it as much throughout the day as possible I always end up with extra that eventually goes bad. Last week in my Top 5 I had talked about a recipe for Watermelon and Feta Salad from Hi Sugarplum that I tried and truly loved.
This week, after the farmers market, I wanted to figure out a way to use up more watermelon, but also incorporate some of the other veggies we had purchased at the market. I simply added some cucumber to the watermelon and feta, as well as mint and onions. Still healthy, still using up the watermelon, and so tasty.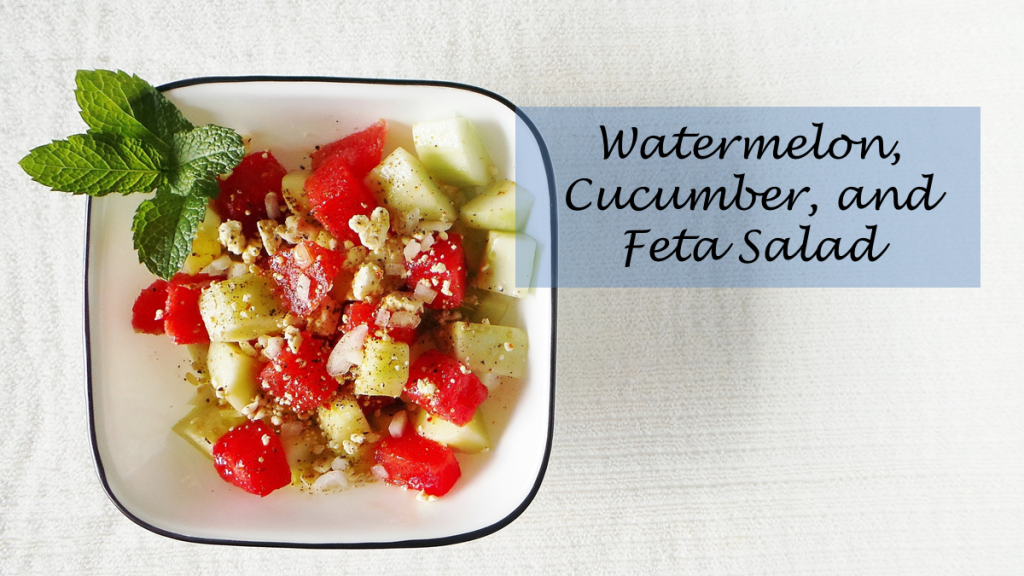 This salad is beyond refreshing and perfect for a summer day.
Continue here for post and recipe>>

http://www.kindasortasimple.com
Trending Now
More Like This
Recent Posts
by KindaSortaSimple
Mom has a lot to check off her list this Summer, and Kellogg's cereal can help her get it done. How will you make the most of your Summer? Check out our blog posts as we share with you inspirational ideas for celebrating the moments of magic that will happen during this activity-filled time of year! PLUS enter for a chance to win as $100 Walmart gift card!
Read more
Recent Comments
on Recipes