Ways to Workout at Home Easily and Stay Healthy!
Ways to workout at home easily and stay healthy can be inexpensive and effective! All you need is the desire to do it and the will power to keep going once you start. What I'm suggesting here, is so easy and convenient that it may just be easier than you think possible!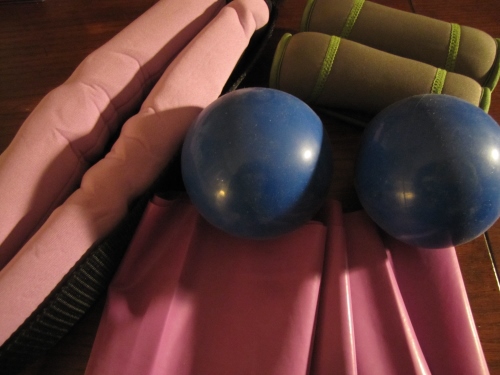 Image: Courtesy of Jodee Weiland
Working out to stay healthy is a way of life for me, and it can be for you, too. There are so many Ways to Workout at Home Easily and Stay Healthy! That said, my one word of caution to any of you would be to consult with your doctor before starting any workout routine, especially if you have never worked out before or have had health problems. I'm not a fitness trainer or expert, but I know what works for me and what doesn't because I have been working out at least three to five times a week for most of my adult life. Lately, I work out daily. With age comes certain advantages making that easier to do. For one thing the children are grown up and on their own. And for another thing, I'm now retired after years of teaching. Both factors make it easier to workout daily and feel great!
Read more at Learn from yesterday, live for today...
More Like This
Recent Posts
by Jodee Weiland
Mom has a lot to check off her list this Summer, and Kellogg's cereal can help her get it done. How will you make the most of your Summer? Check out our blog posts as we share with you inspirational ideas for celebrating the moments of magic that will happen during this activity-filled time of year! PLUS enter for a chance to win as $100 Walmart gift card!
Read more
Most Popular
on Diet & Fitness
Recent Comments
on Diet & Fitness