Weston's first Christmas!
It's official. The holidays are over.
Welcome to January in Minnesota... otherwise known as hibernation. :)
Seriously though, we had a great holiday season! Everyone says it, but they all say it because it's true. Having a baby at the holidays makes them that much more special!!!
Weston got LOTS of loving all through the holiday season.

My sister and her boyfriend came to town and we ordered pizzas and hung out Christmas Eve morning. It was so relaxed and lots of fun!


After they left, Jake, Weston and I had a relaxing afternoon of watching movies (Weston napped) and then we headed over to Jake's aunt's house for their Christmas Eve celebration.

Jake's family is much larger than mine, and they're so incredibly close. And loud. And funny. Their family functions are always so much fun, and this year was no exception. Weston was the center of attention again... getting lots of love from everyone!


We went to bed late on Christmas Eve, but that didn't mean we weren't up bright and early Christmas morning! The "kids" were super excited to open their gifts...
Weston got lots of fun gifts... a teething toy, Toothless the Dragon (from Jake's favorite cartoon "How To Train Your Dragon"), Monsters University on DVD and a super fun singing turtle.
The dogs both got a new toy - which means we all enjoyed "crazy dogs running around playing" for an hour. It was pretty funny.
I've dreamed of spending Christmas morning with my children for as long as I can remember, and celebrating with Weston was such a special moment.
After opening presents and spending some family time together, we headed to the nursing home to visit with Jake's dad's sister. As usual, Weston brightened the room, and all the nurses and Jake's family just loved him.
Later that afternoon, Jake's family and my dad all came over for dinner and more family time together. I'm so grateful that our families like each other and that we can all celebrate together!
It was such an awesome Christmas, and I loved spending it with my happy little family!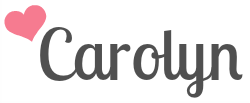 Trending Now
More Like This
Recent Posts
by lifeloveandpups
We Talked About Menopause & How Replense can Help. Replens™ is the clinically tested, doctor recommended brand of long-lasting v
Read more
Campbell's Reviews & Sweepstakes
When weekdays are hectic, our bloggers make their dinners using Campbell's Dinner Sauces. Read their reviews and find recipes that you can re-create at home.
Recent Comments
on Family