When in Rome, Freeze!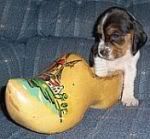 Wow. This is the 1st time I have had to find tags before a post, or did I do it backwards again? I am not new to blogging but I am certainly not good at beginnings like this. I am clueless what to say here so here goes! I am age 46, feel like 80. I have Lupus and am newly diagnosed, meaning I have been ill awhile and the doctors finally after 20,000 of insurance decided to name what I have, though mistakes are made everyday. I am married to a wonderful English man I met online in 2000 going on 8 years now, or is it 9? Our hometown is Vero Beach Florida but we are currently located in Hampton Beach New Hampshire where it is freezing cold tonight.
We came to the north in June as we were expecting our 1st grandbaby in December, her name is Riley Ann and she made the local news because she was the last baby to be born in Lewiston Maine in 2008, pretty neat! My husband is employed in management here in New Hampshire which is why we aren't as close to my daughter and her new daughter in Maine. I hate New Hampshire. I will be blunt. Since arriving here we have had nothing but bad luck. That topic isn't much fun so I will move on. Being a new grandparent I am now torn between moving back south in the spring because of my health, or staying in New England close to my daughter and her family and my two sons also in Maine, ages 23 and 25 years.
Oddly enough because of our living situation (if you have seen our website I will not elaborate) I don't know a soul offline aside from my children and husband, I am shut-in 24-7 because of the cold up here. The extreme cold (to a Floridian like me that means anything under 70F, exaggerated of course) makes my Lupus symptoms bad enough I cannot walk so I have, or had a wheelchair (also a story on my website) that I must use to get around. Hopefully spring will come sooner than later this season, if anyone had a bad case of cabin fever and midlife hormones it's me!
ADD A COMMENT
Most Popular
We asked our bloggers to craft some recipes from the different Success® Rice flavors and tell us about it. Check out their ideas and you could win a $100 Visa gift card!
Read more
Lean Pockets have no artificial flavors, a good source of protein & have 100% real cheese. Read our bloggers posts where they will tell you their guilt free experiences with Lean Pockets. Plus get a chance to win $100!
Read more