Women and Herpes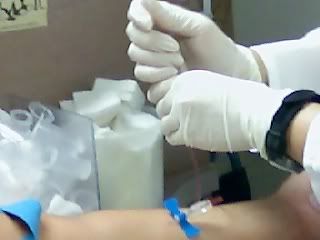 Women at Higher Risk
We know that women are 6 to 7 times more likely than men to become infected with herpes.
A new report by the WHO (World Health Organization) estimates that worldwide up to 28 % of women will be infected with Herpes by age 50! Here in the US, studies have found that in general between 20 -25% of women are infected, with 90% being unaware that they have this particular infection.
In some areas of the US, 50% of women are infected and this compares to areas in the world where there is a higher incidence of HIV, the infection rates are up to 70% of women.
We know that women are 6 to 7 times more likely than men to become infected. Most researchers believe that it has to do with how much more of our reproductive system is internal and covered with the same type of tissue that's found inside the mouth (mucus membranes). In contrast, men's genitalia is covered with skin. Mucus membranes are more likely to be traumatized with friction, which may be the way the virus enters the body.
What Else are We Sharing? Besides A Good Time
I advise my patients to insist that their partners be tested for herpes and other STDs before they get together. It's a simple blood test to add to the ones that most providers are going to order. Ask for a Type Specific Test, such as HerpeSelect. These are highly accurate and can help partners take steps to prevent transmission.
What am I Leaving the Relationship With Besides Memories?
The fact is, that there is no such thing as 100% safe sex. Finding out if a partner is infected can help couples figure out if one should be on an anti-viral medication to help prevent passing the infection on.
For more information check out these links: Living with Herpes.
Follow me on Twitter@NurseBarbDehn.
Related Posts
Recent Posts
by NurseBarb
We Talked About Menopause & How Replense can Help. Replens™ is the clinically tested, doctor recommended brand of long-lasting v
Read more
Recent Comments
on Wellness