Woodland Creature Brown Paper Bags
If you've seen many of my other tutorials, I'm sure you've noticed that I love animals and I love creative gift bags and boxes, and sometimes these two just happen to collide. Today I'm going to show you how to turn simple brown paper bags into three woodland creature gift bags: a hedgehog, a raccoon, and a fox.
I'm going to show you a detailed tutorial for the fox, and then brief tutorials for the hedgehog and raccoon, which generally follow the same steps as each other.
Step 1 - Gather your supplies.

Brown paper bags, Assorted scrapbook paper and card stock
Elmer's products: Elmer's Dot Runner, Elmer's Painters Pens, Elmer's Glue
X-ACTO products: Scissors, Self-healing Cutting Mat, Z-Series Knife

Step 2 - Make the face and ears

Fold over the top of your bag. Cut the edges off so that you have a triangle at the top. You can now use these pieces to make the ears. Simply cut smaller triangles out of scrapbook paper and glue them to the brown bag ear pieces.

Step 3 - Make your tail

Cut out a bushy fox tail shape from a piece of kraft paper card stock. Glue a piece of white card stock to the end of the tail. Flip this upside down (as seen in picture 3). Now use your X-ACTO precision knife to cut along the edges of the tail.

Step 4 - Elmer's dot runner

I LOVE this product. It works like double sided tape but it is so much easier to use. It's perfect for paper crafts because it is an instant adhesive and it doesn't crinkle as it dries.

Step 5 - Attach the ears

Flip your bag over. Apply a row of dot runner along the top, and attach your fox ears. You may need to bend back the ears a little bit to keep them from pointing forward too much.

Step 6 - Attach the tail

Attach the tail to the back of the bag with dot runner. You may also need to bend the tail back to keep it from pointing forward.

Step 7 - Add embellishments

Trace a long rectangle, rounded at the top onto some interesting scrapbook paper. Cut out the shape and attach it to the front of the bag, underneath the face. Cut out a mustache shape from white card stock for the fox's fluffy face and cut out a nose shape from black craft foam. You could also use a button.

Step 8 - Draw on eyes

Use Elmer's Painters Pens to draw on eyes. I gave this fox sleepy eyes with a silver pen.

And you're done!

I didn't tape or close the top of the bag, because I wanted the face to stick out a little bit from the rest of the bag. You could easily put a little roll of tape under the nose to close the bag.
How to Make the Hedgehog Brown Paper Bag

Follow the same steps as the fox. Make the face more rounded. Instead of cutting out a tail, cut strips of pointy triangles. Attach the long strips to the front of the bag, underneath the face, and attach the short strip to the back of the bag behind the ears.
lego gift boxes, pyramid gift boxes, or DIY pillow boxes.
Lines Across (Crafts) (Jewelry) (Gifting) (Flowers) (Shop)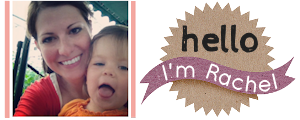 Recent Posts
by linesacross
We asked our bloggers to craft some recipes from the different Success® Rice flavors and tell us about it. Check out their ideas and you could win a $100 Visa gift card!
Read more
Lean Pockets have no artificial flavors, a good source of protein & have 100% real cheese. Read our bloggers posts where they will tell you their guilt free experiences with Lean Pockets. Plus get a chance to win $100!
Read more