World Equestrian Festival, Aachen, Germany
This year my mom got again two tickets for the CHIO World Equestrian Festival in Aachen, Germany. This is THE most important event in the classis equestrian sports world. There are not only the world's best equestrian, but also celebreties and politicans coming by. Denmark is the partner country this year, so the Denish princesses Mary and Benedikte were also visting.
You can't buy the tickets we got, they're only given to sponsors and exhibitors (who gave them to us). With those special tickets you're allowed to enter the exquisite restaurant with a delicious buffet (for free!) and the table stand, where you have an excellent view over the stadium. We felt so much VIP like!
Of course, I took my camera with me. And noticed that the batteries were not loaded. NO NO NO!! So, I could only take some pics with my mobile. Which are mostly blurred. But I want to share it with you anyway, so you can imagine a bit of this amazing opening ceremony.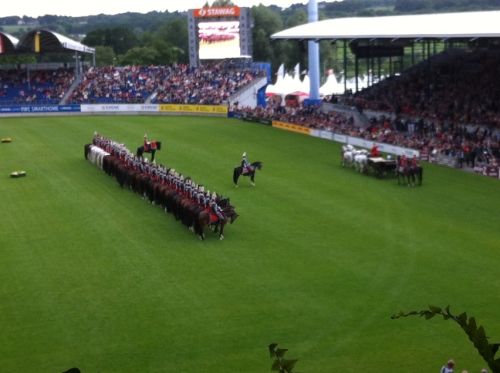 The National Danish Hussard Guard escorting Princess Mary and Princess Benedikte to their seats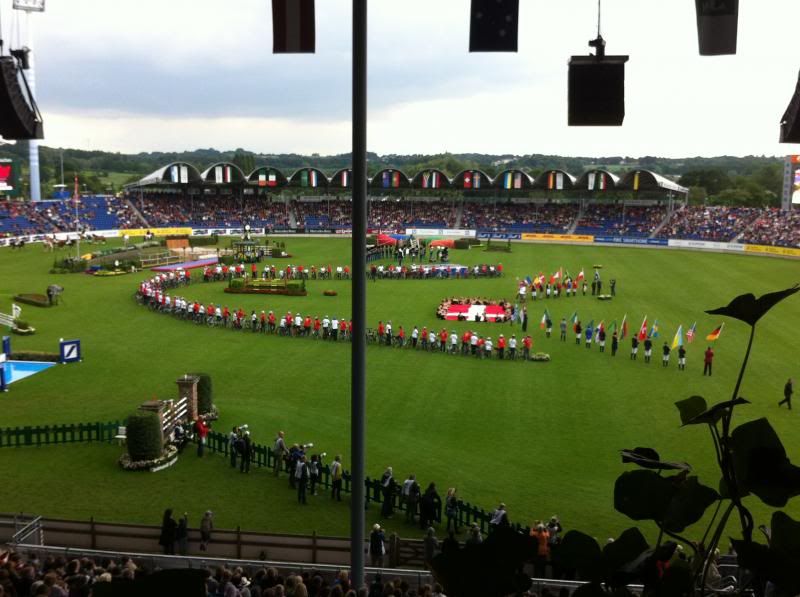 The opening of the opening ceremony (can't think of a better name for this one): Emily De Forest (winner of the Eurovision Song Contest) singing, horses of Danish breeds in the far left back, Danish cyclists, Danish gymnasts and representatives of the nations showing on this CHIO
Equestrians of each discipline of the DORK (that's an abbrevation for German Olympic Equestrian Committe, no, it doesn't mean "dork" ;) )
Hungarian Post on carthorses
I have plenty of more pictures, but the quality is even poorer... Just wanted you to have a glimpse inside one of the world's most important horse shows.
xoxo
Katha
ADD A COMMENT
Most Popular
We asked our bloggers to craft some recipes from the different Success® Rice flavors and tell us about it. Check out their ideas and you could win a $100 Visa gift card!
Read more
Latest comments
Lean Pockets have no artificial flavors, a good source of protein & have 100% real cheese. Read our bloggers posts where they will tell you their guilt free experiences with Lean Pockets. Plus get a chance to win $100!
Read more