Would you steal away in a truck if....
Lately since the weather's changed, even before that when the snow was piling up on the ground, I'd get to work, well start driving, see the interstate and wanted to get ahold of the wheel, make my move and I wanted more. I wanted to be ANYWHERE but here. The other day I saw exactly this pick-up (inset, or down below) and I wanted to take off and really what would it take? Watching Thelma and Louise helped but it also didn't because I looked all around my closet for the cowboy boots I couldn't find to mix with desert, dust, and daring. And I thought to myself, "What would it take for someone to get me into hitching a ride in their backseat truck and just ride away, leaving my job, my stale, cheap condo with the loud neighbors and special asessment fees, miles behind. Down below is what I thought up....if you have anymore write 'em down because people all over the place are looking for jobs and I'm ready for an excuse to hand it down to them.. .
I would jump into this truck with a complete stranger if...
...we got to make a pit stop in Nazareth & listen to 'the Weight' in the background of C.F. Martin & Co. where Robbie Robertson stopped in and wrote it...
...I could stop in at the beer and ice market Thelma robbed in Oklahoma City, buy her mini bacardi rum bottles and sing along with Chris Whitely to 'Kick the Stones' less better than she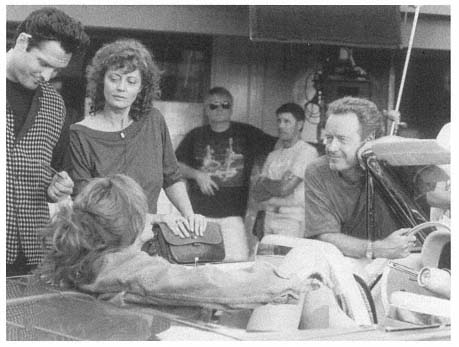 ...if I looked up Graham Greene in his hometown of Oshweken and got him to kick up his black boots on my dashboard, telling me if Kevin Costner was as down to earth in person, as he was Dances with Wolves...
Comments
More Like This
Recent Posts
by A Third World Came West
Lean Cuisine believes that women should be valued for their accomplishments as opposed to their weight/appearance. Lean Cuisine's new brand campaign Feed Your PhenomenalTM reflects its new brand purpose: to feed the greatness in every woman. Check out our bloggers' posts and see how they measure their true worth plus learn how you could win a $100.
Read more
Most Popular
on Finding Balance
Recent Comments
on Finding Balance