Yes, That Photo Is Too Sexy for Any Yearbook
Featured Member Post
There is this big brouhaha going on about a Colorado high school student's yearbook photo. Sydney Spies, an 18-year-old Durango High School senior, and her mother are making the TV talk show circuit, claiming the teen's freedom of expression is being squelched.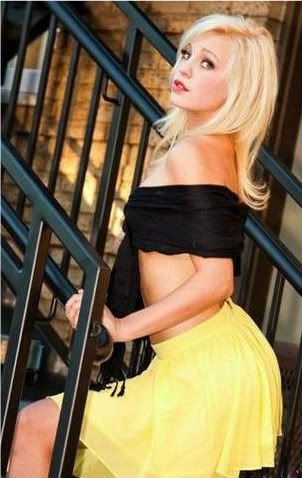 Spies told 9News, "I'm a dancer, I'm trying to be a model, I really enjoy photography and I think that this is a good thing to represent me and I think they are taking away my freedom of expression."
As a former high school yearbook editor, I think this is a crock of crap.
I am all for freedom of the press, personal expression, yadda yadda yadda, but this is high school. There are things called dress codes and editorial discretion. These rules are in place to protect the children. Spies claims the student yearbook editors first voted to allow it, then changed their minds. Good for them. Perhaps they had time to think about their decision, and cooler heads prevailed.
This is a PUBLIC high school. The dress code requires students "fully cover the chest, back, abdomen, and ides." Clearly this get-up violates the code. Period. That's not even getting into the come hither, practicing for Playboy pose or the photo's inappropriateness.
Stick it in your modeling portfolio, Honey, but not in the public school yearbook.
I'm not sure if I'm more irritated with the teen or her mother, Miki Spies. Yes, it is a mother's job to support her child, to stand by her, and encourage her to stand up for what she believes in. But this is more like shopping her out for a modeling contract or a reality show. It's cheap. It's tawdry. This girl is totally getting pimped out by her mother.
What do you think of the photo? Yea or nay?
Vinobaby is a sassy, savvy, someday novelist. Discover more of her musings and rants at http://vinobaby.blogspot.com .
More Like This
Bridgestone asked 8 bloggers to share personal stories of their own busy, multi-tasking lifestyles and what in their life they most rely on to "keep it all together." Check out their posts and learn how you could win a set of Bridgestone tires to keep you moving.
Read more
Most Popular
on Tweens & Teens
Recent Comments
on Tweens & Teens