You are what you drink.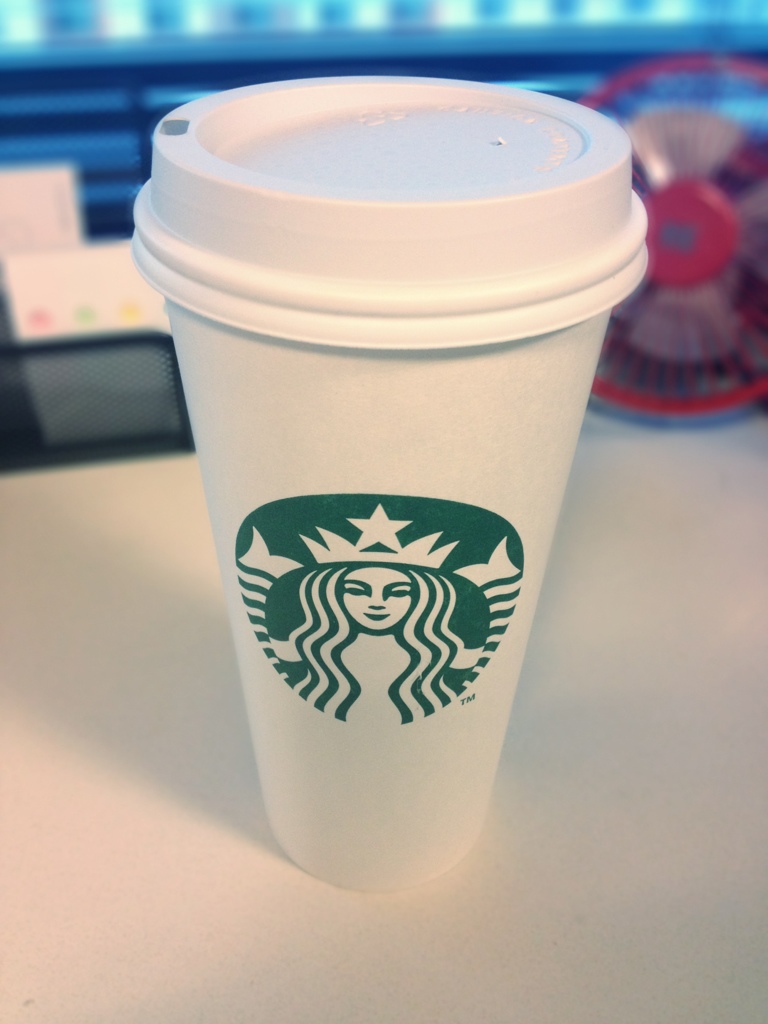 Coffee. I'm an addict. I cannot go on without it. My needs are simple. One very strong cup each morning.
Part of me loathes going to coffee shops or cafes, if you will. I don't understand these people whose coffee order involves a 10 minute dissertation to a barista. You're not a real coffee drinker. Even when I'm splurging on a mocha, my order is simple. Non-fat mocha, medium. Bam. Done. Next topic.
My very unscientific theory is that there is a correlation between how you take your coffee and how much you complicate your life unnecessarily. My coffee order is 99% the darkest roast available with some sweetner. I can't stomach the light or blonde roasts. They taste like brown water. I'll drink it if there's nothing else available and a Coke is not an option either.
But it's not the roast of coffee that makes you complicated. It's the crap you put in it.
Today while at Starbucks, a lady in front of me ordered an iced coffee. Seems like a simple order…but wait, "I'd like a grande iced coffee in a venti cup filled with ice." She then ordered an extra venti cup of ice.
What the hell??
Did I mention she didn't even tip the gal who had to put up with this nonsense?
Maybe I'm being to hard on people. They have a right to be as annoyingly high maintenance as they want. I just don't want to be behind them in line when I'm trying to get a coffee.
Reposted from my blog: Limit Reached. Read more nonsense at http://www.limitreached.com
Comments
Recent Posts
by AmyRuizFritz
Help protect your family from the transmission of harmful bacteria and viruses! Use Lysol's Full Bathroom Range to remove soap scum, lime scale, and everyday dirt and grime to leave your bathroom smelling clean and fresh.
Read more
FoodSaver® Reviews & Giveaways
Save time, money and space with the FoodSaver® Vacuum Sealing System! Air is the enemy of freshness and FoodSaver® vacuum sealers remove and lock out air and moisture. It keeps food fresh up to 5x longer! Read our bloggers' posts and know more about FoodSaver® plus get a chance to win $100!